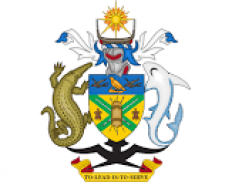 Ministry of Finance and Treasury of Solomon Islands
Details
Address:
P.O.Box 26 Honiara Solomon Islands
Contact person:
Secretary
Phone:
+67721058 or +67727855
Awards in:
Solomon Islands
Sectors:
Macro-Econ. & Public Finance
Description
The Ministry of Finance and Treasury
Is responsible for facilitating the provision of sound advice on monetary, budget and fiscal policy to the Solomon Island Government.
Ministry services include statistics and economic management to support Government decision making processes and the implementation of good governance practice. The core tasks of the Ministry include financial reporting, revenue collection, border protection, government payments, preparing and managing the annual recurrent budget and advising the Government on a range of financial policies including economic reforms.
The mission of the Ministry is to provide leadership to the Solomon Islands community in financial matters and the delivery of high quality, professional financial and economic services to the Minister for Finance and Treasury, the Government, and other Ministries and the wider community.
Circumstantial eligible countries