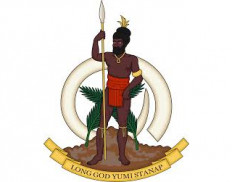 Ministry of Finance and Economic Management (Vanuatu)
Details
Address:
Vanuatu, South West Pacific
E-mail(s):
mfem@vanuatu.gov.vu
Contact person:
Gaetan Pikioune
Phone:
(678)22605 or 23032
Sectors:
Macro-Econ. & Public Finance
Description
The Ministry of Finance and Economic Management is currently working with the State Law Office to implement that decision of the Council of Ministers to increase the VAT rate from 12.5 per cent to 15 per cent. The initiatives announced today will help promote stable long term economic growth as well as improve government revenues – both key components of the Economic Pillars of our National Sustainable Development Plan 2016 to 2030. Ministry of Finance and Economic Management in association with concerned agencies will make all necessary changes and preparations to implement the other decisions of the council of Ministers to ensure that wastage is minimized and compliance is strengthened.
Centre of communication for the department
It makes sure right information is passed on to the right person both internally and externally
It also keeps the offices clean
Maintain stationary supplies
Act as Human Resource Officer for the Department
Does Filing for the Departmen
Responsible for department transportation
Organise functions and meetings for the staff
Circumstantial eligible countries