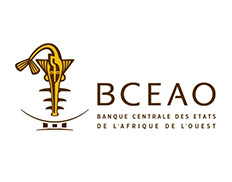 Central Bank of West African States (Niger) /BCEAO - Banque Centrale des Etats de l'Afrique de l'Ouest
Details
Address:
RUE DE L'URANIUM 8001 NIAMEY PLATEAU – BP : N° 487
E-mail(s):
courrier.zdpat@bceao.int
Phone:
(227) 20 72 24 91/92/93
Sectors:
Banking, Macro-Econ. & Public Finance, Micro-finance, Social Development
Types:
Financial Institution
Description
The Central Bank of West African States (BCEAO) is an international public institution with headquarters in Dakar, Senegal.
It is the common issuing institution of the member States of the West African Monetary Union (WAMU). At the time of its founding on May 12, 1962, its membership comprised the Republics of Côte d'Ivoire, Dahomey, Mali, Niger, Mauritania, Senegal, Togo and Upper Volta.
Currently, there are eight (08) member States in the Monetary Union: Benin, Burkina Faso, Côte d'Ivoire, Guinea-Bissau, Mali, Niger, Senegal and Togo. In addition to centralizing the cash reserves of the Union, the main mandates of the Central Bank are: to issue currency, to manage monetary policy, to organize and monitor banking activities and to provide assistance for the WAMU member States.
The fundamental missions of the Central Bank are as follows :
To define and implement monetary policy within WAMU,
To ensure the stability of the banking and financial system of WAMU,
To promote the proper functioning and ensure the monitoring and security of payment systems in WAMU,
To implement WAMU's exchange rate policy according to the terms established by the Council of Ministers,
To manage the official foreign exchange reserves of the WAMU member States.
Circumstantial eligible countries