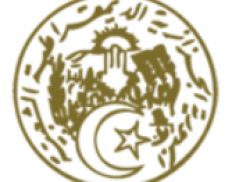 Ministry of Interior, Local Authorities, and Territory Planning of Algeria / Ministère de l'Intérieur, des Collectivités Locales et de l'Aménagement du Territoire
Details
Address:
Palais du gouvernement, 01 Rue Dr SAADANE ALGER
E-mail(s):
interieur@gov.dz
Contact person:
Secretary
Sectors:
Decentralization & Local Development, Mapping & Cadastre
Nr. of employees:
201-500
Description
The wilaya people's assembly, which is the deliberative body of the wilaya, draws up and adopts its rules of procedure. It holds four ordinary sessions every year for a maximum of fifteen days. These sessions are held during the months of March, June, September and December, and are not cumulative.
The wilaya People's Assembly may meet in extraordinary session at the request of its president, the third (1/3) of its members or at the request of the wali. This extraordinary session ends with the exhaustion of its agenda.
In the event of a natural or technological disaster, it meets as of right.
The convocations to the sessions of the wilaya People's Assembly, accompanied by the draft agenda, are sent by its president, or his designated representative from among the vice-presidents. They are mentioned in the register of deliberations of the wilaya People's Assembly.
The agenda of the work and the date of the session are fixed jointly with the wali, after consulting the members of the bureau.
The convocations to the sessions of the wilaya People's Assembly are sent by the president to the members of the Wilaya People's Assembly, in writing and by e-mail, accompanied by the agenda and delivered at home, against acknowledgment of receipt, ten (10) clear days before the meeting.
In an emergency, this period may be reduced, but not less than one clear day. In this case, the president of the wilaya people's assembly takes the necessary measures for the delivery of the convocations.
The wali attends the sessions of the popular assembly of wilaya.In case of impediment, he is replaced by his representative. The wali or his representative intervenes during the works, at his request or that of the members of the Assembly.
The secretariat of the session is provided by an official chosen by the president of the wilaya people's assembly from the civil servants attached to his cabinet.
The extract from the deliberation of the wilaya people's assembly is posted within eight days after the meeting at the place intended for public information at the head office of the wilaya and the communes, and by any other means of information.
Circumstantial eligible countries