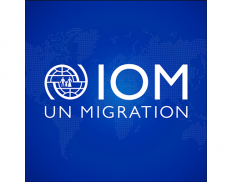 International Organization for Migration (Sudan)
Details
Other offices:
Vietnam, Rwanda, Cambodia, Bulgaria, Central African Republic, Papua New Guinea, El Salvador, Burkina Faso, Costa Rica, Mauritius, Zambia, Uganda, Spain, Armenia, Colombia, Timor-Leste, Zimbabwe, Cyprus, Turkmenistan, Hong Kong, Mozambique, Bosnia and Herzegovina, Bahrain, Thailand, Kazakhstan, Belarus, Italy, Mali, Algeria, Guinea, Cote d'Ivoire, Tajikistan, Ethiopia, Syria, Mauritania, Gambia, Lebanon, Djibouti, China, Jordan, Burundi, Cameroon, Sierra Leone, Sri Lanka, Nigeria, Georgia, Micronesia, Kuwait, Tanzania, Dem. Rep. Congo, Egypt, Haiti, Malaysia, Senegal, Vanuatu, Mongolia, South Sudan, Morocco, Afghanistan, Bolivia, Yemen, Ghana, Libya, Iraq, Australia, Switzerland, UK, Kenya, Tunisia, USA, Uzbekistan, Myanmar, Germany, Philippines, Thailand, North Macedonia, Somalia, Austria, Liberia, Pakistan, Bangladesh, Ukraine, Nepal, Belgium, Serbia, Slovenia, Azerbaijan, Greece, Turkey, Kosovo
Address:
Manshia, Block G, House No. 1/38 Khartoum, Sudan
E-mail(s):
iomkhartoum@iom.int
Description
The International Organization for Migration (IOM) in Sudan, together with representatives of the embassies of France, the Kingdom of the Netherlands, Japan and the United States of America inaugurated a Migrant Resource Centre (MRC) in Gedarif state in eastern Sudan on March 05, a hub for migrants and potential migrants who will receive information and services. The establishment of the MRC is part of the efforts by IOM Sudan to expand its migrant protection and assistance and community engagement activities across the country. It is the second centre of this kind, complementing the Migrant Resource and Response Centre that IOM Sudan has been operating in Khartoum since 2015. The establishment and operationalization of the MRC has been closely coordinated with the State Ministry of Health and Social Development, IOM's main governmental counterpart in Gedarif.
Circumstantial eligible countries
By Tender Sectors and Organization Types
By Grant Sectors and Organization Types