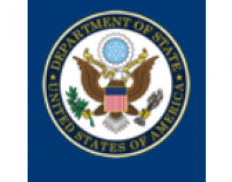 U.S. Embassy in Kampala, Uganda
Details
Address:
1577 Ggaba Road Kampala, Uganda
E-mail(s):
CommercialKampala@state.gov
Contact person:
Representative
Sectors:
Regional Integration, Trade
Description
The US Embassy in Uganda is a diplomatic mission whose responsibility is to advance US interests and assist and protect US people in Uganda. The US Embassy in Kampala also provides a variety of commercial services to promote American trade and investment interests, encourage US exports and level the playing field for all businesses by advocating for open markets, free trade, predictability, and transparency in the regulatory environment.
In line with its mission in Uganda, the US strives to promote economic growth and address public health threats such as HIV/AIDS and its help is essential in assisting the military's professionalization and increasing agricultural output. The United States also proactively seeks to improve educational and health outcomes while also promoting democratic government through inclusive and accountable institutions.
Circumstantial eligible countries