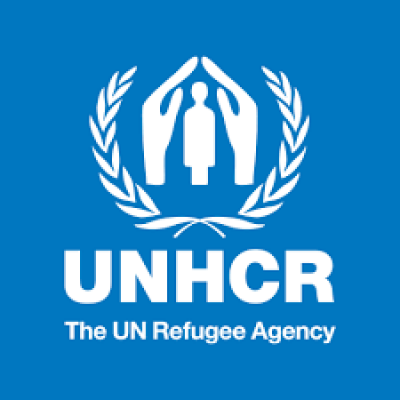 United Nations High Commissioner for Refugees (Egypt)
Details
Other offices:
Oman, Benin, Botswana, Mozambique, Montenegro, Croatia, Poland, Cote d'Ivoire, India, Burundi, Nepal, Malawi, Djibouti, Armenia, Azerbaijan, Eritrea, Ireland, Central African Republic, Sri Lanka, Guatemala, Angola, Liberia, Burkina Faso, South Africa, Peru, Togo, China, Thailand, UAE, Jordan, Ecuador, Argentina, Iran, Trinidad and Tobago, UK, Senegal, North Macedonia, Moldova, Israel, Kazakhstan, Malaysia, Philippines, Gabon, Syria, Cambodia, Netherlands, Tanzania, Somalia, Ghana, France, Bangladesh, Albania, Cameroon, Mali, Dominican Republic, South Korea, Tunisia, Indonesia, Ukraine, Nigeria, Brazil, Afghanistan, Hong Kong, Venezuela, Zambia, Panama, Niger, Yemen, Colombia, South Sudan, Cyprus, Sudan, Algeria, Mauritania, Chad, Dem. Rep. Congo, Denmark, USA, Costa Rica, Pakistan, Libya, Myanmar, Thailand, Italy, Turkey, Honduras, Mexico, Iraq, Rwanda, Switzerland, Jordan, Morocco, Uganda, Ethiopia, Sweden, Canada, Belgium, Australia, Hungary, Lebanon, Kenya, Serbia, Georgia
Address:
5 Michel Lotf Allah Zamalek, Cairo
E-mail(s):
arecaten@unhcr.org
Contact person:
Filippo Grandi, High Commissioner
Sectors:
Human Rights, Migration, Social Development
Description
For over six decades, UNHCR has been assisting millions of people to restart their lives. These include refugees, returnees, stateless people, the internally displaced, and asylum-seekers.
Refugees are individuals fleeing armed conflict or persecution, who have crossed international borders to seek safety in another country. As refugees are recognized and protected under international law, they have a right not to be returned to situations where their lives and freedoms are at risk.
Asylum-seekers are individuals seeking international protection, but whose claims to refugee status have not yet been determined.
Returned refugees (Returnees) are former refugees who have returned to their country of origin, either spontaneously or in an organized manner. Such returns would normally take place only under conditions of safety and dignity.
Stateless People are not officially recognized as nationals by any State under the operation of its law, and therefore do not hold the nationality of any State. UNHCR has been granted a global mandate by the United Nations General Assembly to contribute to the prevention and reduction of statelessness and the protection of stateless persons.

Circumstantial eligible countries
By Tender Sectors and Organization Types
By Grant Sectors and Organization Types