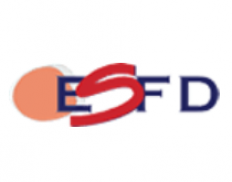 Economic & Social Fund for Development of Lebanon
Details
Address:
Beirut Souks Block M - 3rd Floor Weygand Street Beirut, Lebanon
E-mail(s):
fabdallah@esfd.cdr.gov.lb
Contact person:
Fabdallah
Phone:
+961-1-986 201 /2 /3 /4 /5
Sectors:
Poverty Reduction, Social Development
Description
Mission
The Economic and Social Fund for Development (ESFD) is a governmental body dedicated to alleviate poverty in Lebanon through the creation of employment opportunities and through the improvement of living conditions in disadvantaged communities.
Vision
The ESFD strives to eliminate poverty, provide access to affordable and adequate social services, reduce unemployment, and advocate for a balanced, pro-poor, and equitable economic growth in Lebanon. To that end, the ESFD aims to eventually become an independent public institution with a leading role in social development in Lebanon, within a framework of coordinated efforts by the public sector, the business sector and civil society.
Circumstantial eligible countries