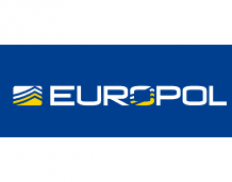 Europol - European Union Agency for Law Enforcement Cooperation (formerly the European Police Office)
General
Country strategy papers
•
0
Details
Address:
Europol Eisenhowerlaan 73 2517 KK The Hague The Netherlands
E-mail(s):
socialmedia@europol.europa.eu
Contact person:
Procurement
Awards in:
Israel, Austria, Belgium, Cyprus, Czech Republic, Estonia, Finland, France, Germany, Greece, Ireland, Italy, Latvia, Lithuania, Netherlands, Poland, Portugal, Romania, Spain, Sweden, UK, Switzerland, USA
Description
Europol is democratically managed on the basis of a system of controls, checks and supervision of governance.
EU justice and interior ministers, MEPs, other EU bodies, a management board drawn from all EU Member States, and its directorate all play important roles in managing Europol and ensuring that it is accountable.
Europol has been an EU agency since 2010. It is ultimately accountable to the Council of Ministers for Justice and Home Affairs, which comprises the relevant ministers from all EU Member States. The Council is responsible for the main control and guidance of Europol, and appoints the agency's Executive Director and Deputy Directors.
Together with the European Parliament (EP), the Council approves Europol's budget (which is part of the EU's general budget) as well as adopts regulations related to Europol's work.
The EP plays an important role in overseeing Europol. In addition to adopting the agency's annual budget, the EP issues the discharge — the decision by which it releases the European Commission (EC) from its responsibility for managing a given budget, by indicating the end of the period in which that budget has been executed. The discharge is granted by Parliament on a recommendation from the Council. The EP is also consulted in the adoption of new Council regulations concerning Europol.
Circumstantial eligible countries