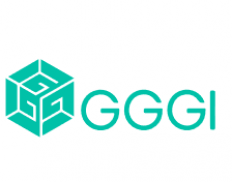 Global Green Growth Institute Jordan
General
Country strategy papers
•
0
Details
E-mail(s):
ahmed.amra@gggi.org
Contact person:
Ahmed Al Amra
Sectors:
Environment & NRM
Description
GGGI's objective in Jordan is to support the government in its implementation of the National Green Growth Plan.
As one of the smallest economies in the Middle East, Jordan has high ambitions for economic growth but faces a number of challenges to sustainable development. Given the central importance of economic development, Jordan's traditional approach to economic growth has driven some of the key challenges that it now faces, such as water scarcity and an overreliance on external resources, particularly oil. While Jordan achieved high economic growth from 2002-2008, neither poverty nor unemployment were significantly reduced. As a result, many young Jordanians leave the country to find employment. This is exacerbated by the complex and unpredictable challenge of the refugee crisis.
In particular, Jordan has scarce water resources and is currently using them at a rate twice that of natural replenishment. The country's short-term strategy is heavily reliant on using groundwater resources, which are expensive and energy intensive to access and desalinate, accounting for about 14% of Jordan's total energy demand. If current trends continue, Jordan will have less than 100 cubic meters of water available per person by 2025 and will face absolute water shortage.
In addition, Jordan faces some serious challenges relevant to green finance. Although there are several green financing mechanisms established in Jordan that can support small scale projects, these mechanisms do not have sufficient financial resources or technical capability to support country priorities and high level development projects.
In response to these challenges, Jordan has launched the National Green Growth Plan (NGGP) which provides a comprehensive development approach to green growth planning and implementation, supported by the quantitative analysis of twenty-four projects across six green growth sectors, namely energy, water, waste, transport, tourism and agriculture, as well as an analysis for the green financing environment in Jordan.
Circumstantial eligible countries
By Tender Sectors and Organization Types
By Grant Sectors and Organization Types