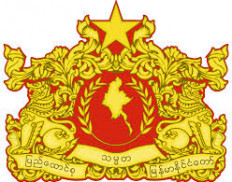 Ministry of Social Welfare, Relief & Resettlement (Myanmar)
Details
E-mail(s):
23mswrr@gmail.com
Contact person:
International Coordination
Sectors:
Disaster Reduction , Humanitarian Aid & Emergency, Social Development
Nr. of employees:
201-500
Description
In 1945, before Myamar gained its independence , the supervisory office of Social Welfare and Rehabilitation was established to conduct the activities of social welfare and natural disaster prevention. Lately, after 1948, during the time of independence gained, the office was reorganized as the ministry of education, social welfare and resettlement. After that, the name of the office had changed as the ministry of education, relief and resettlement in 1952 and it had changed as the ministry of ethnic minority and relief and resettlement again in the same year to with the purpose of implementing the activities of natural disaster preparation, relief and resettlement and providing necesarry assistance. But in 1957, due to the political change, it had modied the name of the office as the ministry of Relief, Resettlement and National Reconciliation. In 1972, when the new administration took over, the office was reconstituted as Ministry of Social Welfare. At the beginning, there are two departments under the ministry as department of social welfare and department of relief and resettlement.
Circumstantial eligible countries