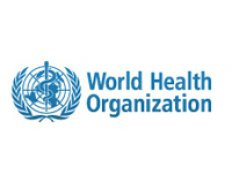 WHO - World Health Organization Kenya
Details
Other offices:
Serbia, Kyrgyzstan, Cote d'Ivoire, Armenia, Lesotho, Eritrea, Tanzania, Gabon, USA, Senegal, Ghana, Mozambique, Zambia, North Korea, Eswatini (Swaziland), Libya, Moldova, Oman, Cameroon, Burkina Faso, Timor-Leste, Uganda, UAE, Lebanon, Zimbabwe, Czech Republic, Mali, Hungary, Syria, Spain, Vanuatu, Congo, Belarus, Somalia, Marshall Islands, South Africa, Madagascar, Mauritania, Samoa, Palestine / West Bank & Gaza, Solomon Islands, France, Tajikistan, Dominican Republic, Indonesia, Kiribati, Mauritius, Greece, Bhutan, Sri Lanka, Thailand, Maldives, Nepal, Rwanda, Japan, Turkey, Kazakhstan, Guinea, Denmark, Bolivia, Burundi, Sierra Leone, Iran, Yemen, Malaysia, Ukraine, Turkmenistan, Uzbekistan, Myanmar, China, Jordan, Bangladesh, Guatemala, Fiji, Papua New Guinea, Niger, Egypt, Egypt, Morocco, Laos, Cambodia, Sudan, Nigeria, Ethiopia, Dem. Rep. Congo, Iraq, Afghanistan, India, Denmark, Switzerland, Chad, Congo, South Sudan, Australia, India, Pakistan, Liberia, Benin, Philippines, Belgium, Australia, Austria, Italy
Address:
U-Block, Third floor, United Nations Office in Nairobi (UNON), Gigiri Nairobi, Kenya
E-mail(s):
afkenwr@who.int
Contact person:
Eggers, Dr Rudi
Nr. of employees:
201-500
Description
For smooth and efficient implementation of the Organization's programme and budget, the WHO Regional Director for Africa decides on an appropriate organizational structure and functioning for the Secretariat in the region. The Secretariat comprises three levels: the Regional Office, Inter-country Support Teams and WHO Country Offices and Liaison Offices.
Circumstantial eligible countries
By Tender Sectors and Organization Types
By Grant Sectors and Organization Types