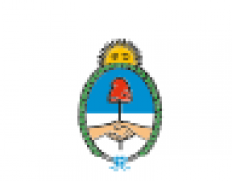 Ministry of Education, Culture, Science and Technology of Argentina / Ministerio de Educación Ciencia y Tecnología
Details
Address:
Pizzurno 935, Ciudad Autónoma de Buenos Aires
E-mail(s):
educacion@educacion.gob.ar
Contact person:
Contact Person
Phone:
(54-11) 4129 - 1000
Awards in:
Argentina, Paraguay, Croatia, Czech Republic, Denmark, Finland, France, Germany, Greece, Italy, Netherlands, Spain, Sweden, UK, Australia, Norway, USA
Sectors:
Culture, Education, Science & Innovation
Nr. of employees:
201-500
Description
The Ministry of Education, Culture, Science and Technology (ME) under the National Executive Power (PEN) of Argentina is the ministry responsible for guaranteeing a comprehensive, permanent and quality education for all the inhabitants of the country. It is the one that sets the educational policy and controls its compliance.
Circumstantial eligible countries