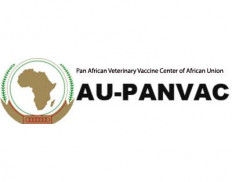 Pan African Veterinary Vaccine Center of the African Union (AU- PANVAC)
Details
E-mail(s):
aupanvac@africa-union.org
Contact person:
AU PANVAC
Phone:
(+251) 011 4338001
Awards in:
Algeria, Djibouti
Sectors:
Livestock (incl. animal/bird production & health)
Description
AU-PANVAC is the only AU Organization mandated to provide International Independent Quality Control of all Veterinary Vaccines either produced or imported into Africa; and the production of Essential biological reagents for animal disease diagnosis and surveillance.
The Pan African Veterinary Vaccine Centre (AU-PANVAC) of the African Union is committed to provide international independent quality control service for veterinary vaccines produced in and imported to Africa. AU-PANVAC is also committed to the Production and distribution of essential diagnostic reagents for animal disease surveillance and diagnosis. AU-PANVAC strives to enhance customer satisfaction by fulfilling the requirements of ISO 9001:2015 Quality Management System (QMS).
space
It is the policy of AU-PANVAC to provide quality services and products that are accurate, reliable, repeatable, compliant and consistent with international requirements and regulations. In order to address all of our clients concerns efficiently and effectively, AU-PANVAC will constantly review and improve its performance where necessary to ensure that the expectations of its clients are met.
space
AU-PANVAC shall at all times operate according to International Quality Assurance standards and maintain the necessary Quality Approvals consistent with this statutory requirement. In pursuance of this, AU-PANVAC shall maintain organizational and technical excellence through the constant evaluation and assessment of its quality and Procedural Systems.
Space
The management is fully committed to the implementation of the quality system and shall ensure that all policies and practices detailed in the quality system are fully understood and implemented. In line with the overall compliance policy, AU-PANVAC maintains and continually improves the effectiveness of the Quality Management System through provision of international standard service and products, use of appropriate technology and customer feedback as well as involvement and development of employees.
Circumstantial eligible countries