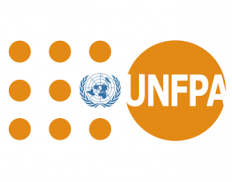 UNFPA - United Nations Population Fund (Kyrgyzstan)
Details
Other offices:
Switzerland, Malaysia, Central African Republic, Ethiopia, South Africa, Eswatini (Swaziland), Gambia, Bosnia and Herzegovina, Equatorial Guinea, Turkmenistan, Uruguay, Cuba, Benin, Kazakhstan, Guinea-Bissau, Venezuela, Namibia, Chile, Tunisia, Botswana, El Salvador, Sao Tome and Principe, Eritrea, Laos, Guinea, Sierra Leone, Russia, Nigeria, Jamaica, Maldives, Rwanda, Sudan, North Korea, Timor-Leste, Guatemala, Paraguay, India, Algeria, Madagascar, Chad, Belarus, Cote d'Ivoire, Romania, Haiti, Honduras, Indonesia, Peru, Comoros, Mexico, Georgia, South Sudan, Argentina, Azerbaijan, Nepal, Liberia, Iraq, Thailand, Burkina Faso, Mauritania, Tajikistan, Uzbekistan, Colombia, Somalia, Zambia, Egypt, North Macedonia, Armenia, Ethiopia, Syria, Uganda, Panama, Dominican Republic, South Africa, China, Malawi, Palestine / West Bank & Gaza, Bangladesh, Dem. Rep. Congo, Mongolia, Togo, Morocco, Cambodia, Lebanon, Philippines, Mali, Jordan, Bolivia, Brazil, Afghanistan, Yemen, Pakistan, Tanzania, Turkey, Myanmar, Ukraine, USA, Fiji, Libya, Congo, Niger, Mozambique, Kenya, Albania, Burundi, Moldova, Denmark, Zimbabwe, Belgium, Senegal, Ghana, Lesotho, Sri Lanka, Nicaragua, Oman, Cameroon, Vietnam
Address:
160, Chui ave., UN House, Bishkek, Kyrgyzstan
E-mail(s):
mokeev@unfpa.org
Contact person:
Mr. Sandzhar Mokeev, UNFPA Project Assistant
Sectors:
Health, Humanitarian Aid & Emergency
Description
UNFPA began its assistance to the Government of the Kyrgyz Republic in 1992 by supporting the preparation of the first national census, by delivering reproductive health commodities and by building national capacity. The first country programme was approved for 2000-2004 years. The Second Country Programme was planned over 5 years (2005-2009), then extended for 2 years and covered 3 main areas: reproductive health, population and development strategies and gender equality.
The current UNFPA country program takes into account national development policies, the goals and objectives of the ICPD and its reviews, MDGs, mid-term review results of UNFPA Strategic Plan 2008-2013, and Business Plan 2012-2013. It reflects national development goals set in the Mid-Term Country Development Strategy 2012-2014.
The third country program is contributing to three UNDAF pillars for priority national development challenges to be addressed by the UN system in the country: "Peace and Cohesion, Effective Democratic Governance, and Human Rights", "Social Inclusion and Equity", and "Inclusive and Sustainable Job-Rich Growth for Poverty Reduction".
The third country program focuses on improving maternal health, and increasing access to reproductive health services in order to accelerate the country's progress towards MDG 5 through emphasising human rights and gender equality and taking into account the nation's population dynamics. Emphasis is placed on further integration between reproductive health and rights, gender equality and population and development issues. Special attention is given to the needs of young people. The program incorporates emergency preparedness and response measures to adequately address reproductive health service needs of the Kyrgyz Republic in emergency situations.
Circumstantial eligible countries