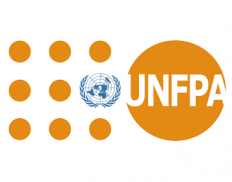 United Nations Population Fund (Mongolia)
Details
Other offices:
Switzerland, Malaysia, Central African Republic, Ethiopia, South Africa, Eswatini (Swaziland), Gambia, Bosnia and Herzegovina, Equatorial Guinea, Turkmenistan, Uruguay, Cuba, Benin, Kazakhstan, Guinea-Bissau, Venezuela, Namibia, Chile, Tunisia, Botswana, El Salvador, Sao Tome and Principe, Eritrea, Laos, Guinea, Sierra Leone, Russia, Nigeria, Jamaica, Maldives, Rwanda, Sudan, North Korea, Timor-Leste, Guatemala, Paraguay, India, Algeria, Madagascar, Chad, Belarus, Cote d'Ivoire, Romania, Haiti, Honduras, Indonesia, Peru, Comoros, Mexico, Georgia, South Sudan, Argentina, Azerbaijan, Nepal, Liberia, Iraq, Thailand, Burkina Faso, Mauritania, Tajikistan, Uzbekistan, Colombia, Somalia, Zambia, Egypt, North Macedonia, Armenia, Ethiopia, Syria, Uganda, Panama, Dominican Republic, South Africa, China, Malawi, Palestine / West Bank & Gaza, Bangladesh, Dem. Rep. Congo, Kyrgyzstan, Togo, Morocco, Cambodia, Lebanon, Philippines, Mali, Jordan, Bolivia, Brazil, Afghanistan, Yemen, Pakistan, Tanzania, Turkey, Myanmar, Ukraine, USA, Fiji, Libya, Congo, Niger, Mozambique, Kenya, Albania, Burundi, Moldova, Denmark, Zimbabwe, Belgium, Senegal, Ghana, Lesotho, Sri Lanka, Nicaragua, Oman, Cameroon, Vietnam
E-mail(s):
batsuuri@unfpa.org
Contact person:
Tsetsenbaatar Batsuuri
Sectors:
Health, Humanitarian Aid & Emergency
Description
UNFPA Mongolia started providing support to the Mongolian government since the late 1970s with the provision of equipment and training to the Central Statistics Office to carry out the population census of 1979 and 1989. Support to maternal and child health began in the early 1980s and consisted of training for medical personnel and provision of contraceptives.
The first comprehensive country programme between the Government of Mongolia and UNFPA began in 1992 and was focused on family planning information and services and promoted the use of population data to support government policies and social issues.
In 1998, the UNFPA country office was established in Ulaanbaatar with a placement of a Representative, and in 2002 a regional sub office (RSO) was opened in Khovd. The RSO's primary focus was to increase community outreach and facilitate the delivery of technical and programme support to selected aimags (provinces) in the western region.
At the end of 2016, UNFPA's 5th Country Programme came to a close, which covered the areas of Sexual and Reproductive Health and Rights, Youth Development, Gender Equality and Population Dynamics. This coincided with the conclusion of a decade supporting the people of Mongolia in facing the challenges of the Millennium Development Goals (MDGs). UNFPA has focused on achieving MDG 3 - equal rights for women and men, MDG 5- reducing maternal mortality and MDG 6 – combating HIV/AIDS. At the end of 2015, Mongolia achieved marked success with MDG 5 in particular, having managed to be only one of 9 countries that successfully met targets to reduce Maternal Mortality by 2/3.
Projects within the programme were conducted in close cooperation with the Government of Mongolia, other UN agencies, local government organizations, and NGOs. Development Partners for the 5th Country Programme included the Government of Luxembourg supporting (1) Telemedicine Project and (2) STI/HIV Prevention Among Youth, Mobile and Most at Risk Populations Project; the Swiss Agency for Development and Cooperation on youth development and combating Gender-Based Violence; and Oyu Tolgoi, LLC supporting the Youth Development Project in the mining district of Khanbogd.
The year 2017 marked the launch of UNFPA's 6th Country Programme for Mongolia, with a focus specifically on youth development, sexual and reproductive health and rights for youth, and addressing Gender-based Violence : contributing to the development of a policy environment that 1) promotes quality Sexual and Reproductive Health services for youth; 2) allows for the implementation of Life Skills Education programmes based on human rights and gender equality; 3) encourages greater youth participation and increased representation, particularly for girls, in national laws; and 4) advances stronger protection systems to address violence against women and girls with enhances multi-sectoral response, including in humanitarian settings. The new Country Programme, which covers the period from 2017 to 2021, is to help Mongolia achieve the Sustainable Development Goals, and it is closely coordinated with other UN agencies within the UN Development Assistance Framework (UNDAF).
Circumstantial eligible countries
By Tender Sectors and Organization Types
By Grant Sectors and Organization Types