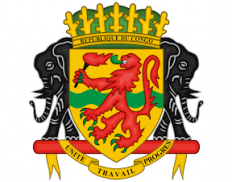 Ministry of Sustainable Development, Forepst Economy and Environment of Congo / Ministère de l'Economie Forestière et du Dévelopement Durable
Details
Sectors:
Environment & NRM
Description
Since the 15th of September 2009 and through the decree No. 2009-315 about the nomination of the government members, the ministry in charge of forest changed its name to Ministry of Sustainable Development, Forest Economy and Environment (MDDEFE) and is headed by the Minister Henri DJOMBO.
Through the decree No. 229-396 from 13th of October 2009, the Ministry has the task to execute the national policy as defined by the President of the Republic in regard to sustainable development, forest economy and environment.
Its tasks include:
Implement the policies and strategies related to its competences,
Initiate and/or implement studies and projects for the sustainable management of the forest and environmental sector,
Monitor and control the application of rules and regulations in regard to the use of forest resources, hydrographic information and environmental protection.
The structure of the MDDEFE comprises:
the cabinet,
the directorates attached to the cabinet,
the general inspection,
the general directorates,
the sub-organisations.
Circumstantial eligible countries