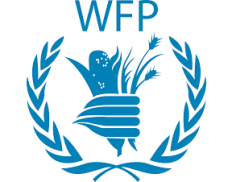 World Food Programme (Iraq)
General
Country strategy papers
•
0
Details
Other offices:
Guinea-Bissau, Sao Tome and Principe, Fiji, Germany, Honduras, China, Guatemala, UK, Gambia, Algeria, Tajikistan, Guinea, Tunisia, Japan, El Salvador, Eswatini (Swaziland), Liberia, South Korea, Canada, Benin, Dominican Republic, Ukraine, Armenia, Burundi, Palestine / West Bank & Gaza, Central African Republic, North Korea, Timor-Leste, Indonesia, Nicaragua, Belgium, Panama, Angola, Panama, Ecuador, Burkina Faso, Niger, Peru, Namibia, Bosnia and Herzegovina, Albania, Sri Lanka, Chad, France, Jordan, Bhutan, Syria, Myanmar, Colombia, Kyrgyzstan, Djibouti, Lesotho, Barbados, Rwanda, Germany, Cote d'Ivoire, Nepal, Turkey, Nigeria, Brazil, Cameroon, South Africa, Philippines, Madagascar, Ethiopia, Lebanon, Dem. Rep. Congo, Afghanistan, Somalia, Libya, Tanzania, Yemen, USA, Egypt, Uganda, Mozambique, India, Malawi, Haiti, Kenya, Mali, Thailand, Pakistan, Bolivia, South Sudan, Ghana, Denmark, Sudan, UAE, Sierra Leone, Zambia, Cambodia, Mauritania, Bangladesh, Italy, Zimbabwe
Address:
UN Compound, International Zone
E-mail(s):
sharon.rapose@wfp.org
Contact person:
Sharon Rapose, Media
Sectors:
Food Security, Humanitarian Aid & Emergency
Nr. of employees:
201-500
Description
The overall security situation in Iraq has been improving since the defeat of the Islamic State in Iraq and the Levant (ISIL) at the end of 2017, although significant challenges remain – including political and security transitions, economic instability, and social unrest due to rising unemployment, eroded public services and persistent low standards of living. The humanitarian situation is still precarious in many conflict-affected areas. With the poverty rate standing at 22.5 percent, Iraq ranks 120 of 189 countries in the Human Development Index.
Despite its economic and human potential, the country is still suffering the effects of decades of conflict. The economy is gradually recovering following the strains of the last three years. Intermittent conflict, however, continues to aggravate the poverty rate and threaten livelihoods. 1.77 million people remain susceptible to food insecurity.
Circumstantial eligible countries