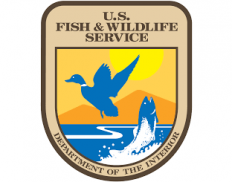 U.S. Fish and Wildlife Service
Details
Contact person:
FISH AND WILDLIFE CONSERVATION OFFICE
Sectors:
Environment & NRM, Fisheries & Aquaculture
Description
The U.S. Fish and Wildlife Service is the oldest federal conservation agency, tracing its lineage back to 1871, and the only agency in the federal government whose primary responsibility is management of fish and wildlife for the American public. The Service helps ensure a healthy environment for people by providing opportunities for Americans to enjoy the outdoors and our shared natural heritage.
Circumstantial eligible countries