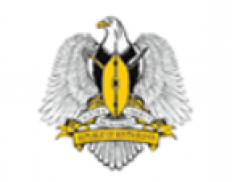 Ministry of Finance and Planning (MoFP) of South Sudan
General
Country strategy papers
•
0
Details
Address:
P.O. Box 80 Juba Republic of South Sudan
E-mail(s):
info@mofep-grss.org
Sectors:
Macro-Econ. & Public Finance
Description
Procurement
The Procurement Directorate is responsible for managing public procurement processes.
Circumstantial eligible countries
Position:
Project Coordinator
Phone:
+211(0)923 497 444
Maxwell Mawell Melingasuk Loboka
Maxwell Melingasuk Loboka
Position:
Director of Aid Coordination Unit
Position:
Acting Director of Aid Coordination
Position:
Undersecretary for Planning at the Ministry of Finance ...
Position:
Project Manager
Position:
First Undersecretary at the Ministry of Finance and Pla...