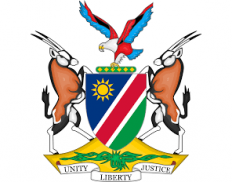 Ministry of Agriculture, Water and Forestry (MAWF) (Namibia)
Details
Address:
Private Bag 13184, Windhoek Namibia
E-mail(s):
kalom@mawrd.gov.na
Contact person:
Margaret Kalo Senior Public Relations Officer
Sectors:
Agriculture, Environment & NRM, Water & Sanitation
Description
Ministry of Agriculture, Water and Forestry (MAWF) is a government body in Namibia that focuses on the promotion of the sustainable socio-economic development of the country.
MAWF is composed of several directorates, each of which has specific functions and tasks, and includes the Directorate of Agricultural Production & Engineering Services, Forestry, Water Resources Management, Veterinary Services, Planning & Business Development, etc. Their objectives embrace the adoption of modernized agricultural technologies and practices, the creation of a mechanism for the regulation and management of irrigation, improvement to the legal environment, forest conservation, the productive use of water resources, the promotion of optimal animal health, the provision of project management services, the management of interregional pipelines, the support of the training of farmers and agricultural workers among many others. MAWF offers various tenders and bids for different purposes.
MAWF services & products: Forestry Services (forest permits, harvesting permits, marketing permits, export permits, etc.), Veterinary Services (hygiene services, traceability/permit systems of livestock movement, etc.), Water Services (rural water supply programmes, water points management, community training, construction pipelines schemes, etc.), Mushroom Production (collection of spawning material, technical advice, etc.), Plant & Plant Product Import Permit (importation of plants, plant products, etc.), and Rebate (Commodities) Permit.
Circumstantial eligible countries