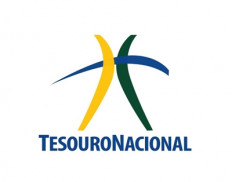 National Treasury Secretariat (Brazil) / Secretaria do Tesouro Nacional
Details
E-mail(s):
fischumi@gmail.com
Contact person:
Florian Schumacher, Financial Analist
Sectors:
Public Administration
Nr. of employees:
501-1000
Description
The National Treasury Secretariat, created on March 10, 1986, through Decree No. 92,452, came to assume the duties of the Financial Programming Commission and the Internal Control Secretariat of the Ministry of Finance, incorporating also the fiscal functions previously performed by the Central Bank and Banco do Brasil S / A.
Belonging to the structure of the MF, it becomes the central organ of the Federal Financial Administration System and the Federal Accounting System.
Its creation represented a fundamental step for strengthening the country's public finances, consolidating institutional modernization and the systematization of responsible management of public resources.
The Treasury's challenge was then to put Brazil's public accounts in order. This consisted of replacing, in 1988, the Government Movement account at Banco do Brasil with the Central Bank Single Treasury Account (Bacen); allow the administration and control of federal finances to be associated with the financial execution of management units; unify budgets, linking government spending to prior authorization from the National Congress, among others.
Circumstantial eligible countries