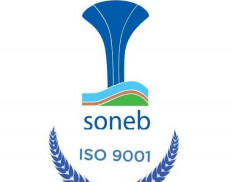 Société Nationale des Eaux du Bénin (SONEB)
Details
Address:
Avenue Jean-Paul II Cotonou
Contact person:
Secretariat
Sectors:
Water & Sanitation
Description
Our world has been experiencing significant and multiple changes for several years, driven by Information and Communication Technologies (ICT), of which the Internet remains one of the most fundamental applications.
At a time when SONEB is undergoing unparalleled transformations, driven by major modernization projects and a commitment to provide quality services based on international standards, it is particularly pleasant to tell you that we are also resolutely subscribing in the information and communication revolution. We knew that you were impatient to be able to be accompanied by SONEB on the Internet platform. Today it's done.
Circumstantial eligible countries