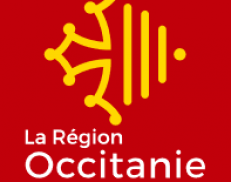 Occitanie region / Région Occitanie
Details
Address:
22, boulevard du Maréchal-Juin 31406 Toulouse Cedex 9
E-mail(s):
contact@laregion.fr
Contact person:
Carole Delga
Awards in:
Croatia, France, Italy, Netherlands, Spain
Sectors:
Public Administration
Description
The Region is one of the last local authorities created (law of March 2, 1982). Unlike the others, it has two assemblies: one deliberative, the Regional Council, the other consultative, the Regional Economic, Social and Environmental Council (Ceser).
Chaired by the President of the Region, the deliberative assembly meets at least once a quarter to vote on the main directions of regional policy, after having obtained the opinion of the working committees.
The assembly delegates certain decisions to the Standing Committee, composed of a maximum of 52 members including the President of the Region, its vice-presidents and councilors elected by the assembly. It meets approximately once a month.
Circumstantial eligible countries
By Tender Sectors and Organization Types
By Grant Sectors and Organization Types