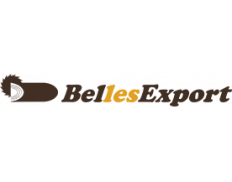 General
Country strategy papers
•
0
Details
Address:
Skryganova St. 6, office 403, 220073, Minsk, Republic of Belarus
E-mail(s):
lesexport@telecom.by
Phone:
+375 (17) 259-18-34
Description
Export and Production Republican Unitary Enterprise "Bellesexport" of the Ministry of Forestry of the Republic of Belarus was founded in 1995. It has been well-established in the European timber market since 1997.
Major tasks of the enterprise are to promote sales of the domestic timber products in the foreign markets, to render services in foreign trade activity, to conclude export contracts, to maintain public relations.
The main service, rendered by our company, is brokerage activity in the export of timber.
Circumstantial eligible countries