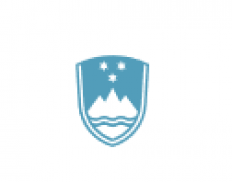 Ministry of Agriculture, Forestry and Food (Slovenia)
Details
Address:
Dunajska cesta 22 1000 Ljubljana
E-mail(s):
gp.mkgp@gov.si
Contact person:
Secretariat
Awards in:
Austria, Belgium, Bulgaria, Croatia, Czech Republic, Denmark, Estonia, Finland, France, Germany, Greece, Hungary, Ireland, Italy, Latvia, Lithuania, Netherlands, Poland, Portugal, Romania, Slovakia, Slovenia, Spain, Sweden, UK, Norway, Switzerland, Turkey
Sectors:
Agriculture, Food Processing & Safety
Description

The Ministry of Agriculture, Forestry and Food is aware that we, both as individuals and as a society, need adequate living space, quality natural resources and safe food of adequate quality. Therefore we promote the sustainable development of food supply chains, preservation of natural resources and care for a vital countryside. We value natural resources and therefore promote environmentally, economically and socially sustainable management of forests and integrated development of fisheries.
Circumstantial eligible countries