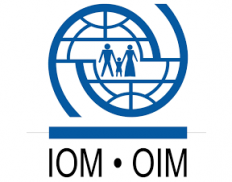 International Organization for Migration (Haiti)
Details
Other offices:
Vietnam, Rwanda, Cambodia, Bulgaria, Central African Republic, Papua New Guinea, El Salvador, Burkina Faso, Costa Rica, Mauritius, Zambia, Uganda, Spain, Armenia, Colombia, Timor-Leste, Zimbabwe, Cyprus, Turkmenistan, Hong Kong, Mozambique, Bosnia and Herzegovina, Bahrain, Thailand, Kazakhstan, Belarus, Italy, Mali, Algeria, Guinea, Cote d'Ivoire, Tajikistan, Ethiopia, Syria, Mauritania, Gambia, Lebanon, Djibouti, China, Jordan, Burundi, Cameroon, Sierra Leone, Sri Lanka, Nigeria, Georgia, Micronesia, Kuwait, Tanzania, Dem. Rep. Congo, Egypt, Malaysia, Senegal, Vanuatu, Mongolia, South Sudan, Morocco, Sudan, Afghanistan, Bolivia, Yemen, Ghana, Libya, Iraq, Australia, Switzerland, UK, Kenya, Tunisia, USA, Uzbekistan, Myanmar, Germany, Philippines, Thailand, North Macedonia, Somalia, Austria, Liberia, Pakistan, Bangladesh, Ukraine, Nepal, Belgium, Serbia, Slovenia, Azerbaijan, Greece, Turkey, Kosovo
Address:
Tabarre 27, #11 Rue E. Pierre Zone de l'Ambassade des Etats-Unis Port-au-Prince Haiti
E-mail(s):
oim_pap@iom.int
Contact person:
Procurement
Nr. of employees:
501-1000
Description
IOM has been present in Haiti since 1994, when the Organization began partnering with the Government of Haiti on migration management and capacity building programmes following years of turmoil that had caused internal and international displacement, forced migration and considerable economic decline. In later years, IOM extended its cooperation to address and mitigate the effect that natural disasters have on the most vulnerable sections of the population.
IOM in Haiti is committed to supporting the Government of Haiti in its immediate and long-term migration-related challenges by enhancing the capacities of national institutions to better manage their borders and regional migration dynamics, supporting public sector and civil society actors in reducing forced movement and the vulnerability of migrants, and mainstreaming migration into the development agenda through policies and legislation.
IOM's interventions fall within a number of focus areas, including:
Protection and resilience-building mechanisms for vulnerable migrants;
Identification of durable solutions for those displaced by natural disasters and improving urban conditions and critical infrastructure to strengthen community stabilization;
Disaster risk reduction activities including watershed management and ravine mitigation works, training and technical assistance for national counterparts, as well as preparations and response to natural disasters through evacuation management;
Addressing the intersection of migration and climate change through policy dialogue and training; and
Responding to national health crises.
Circumstantial eligible countries
By Tender Sectors and Organization Types
By Grant Sectors and Organization Types