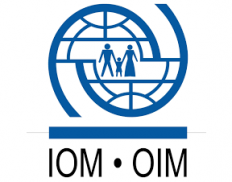 International Organization for Migration (DRC)
General
Country strategy papers
•
0
Details
Other offices:
Vietnam, Rwanda, Cambodia, Bulgaria, Central African Republic, Papua New Guinea, El Salvador, Burkina Faso, Costa Rica, Mauritius, Zambia, Uganda, Spain, Armenia, Colombia, Timor-Leste, Zimbabwe, Cyprus, Turkmenistan, Hong Kong, Mozambique, Bosnia and Herzegovina, Bahrain, Thailand, Kazakhstan, Belarus, Italy, Mali, Algeria, Guinea, Cote d'Ivoire, Tajikistan, Ethiopia, Syria, Mauritania, Gambia, Lebanon, Djibouti, China, Jordan, Burundi, Cameroon, Sierra Leone, Sri Lanka, Nigeria, Georgia, Micronesia, Kuwait, Tanzania, Egypt, Haiti, Malaysia, Senegal, Vanuatu, Mongolia, South Sudan, Morocco, Sudan, Afghanistan, Bolivia, Yemen, Ghana, Libya, Iraq, Australia, Switzerland, UK, Kenya, Tunisia, USA, Uzbekistan, Myanmar, Germany, Philippines, Thailand, North Macedonia, Somalia, Austria, Liberia, Pakistan, Bangladesh, Ukraine, Nepal, Belgium, Serbia, Slovenia, Azerbaijan, Greece, Turkey, Kosovo
Address:
372 Avenue Colonel Mondjiba Bâtiment 58 Concession Utex/Immotex Kinshasa, Ngaliema Democratic Republic of the Congo
E-mail(s):
iomkinshasa@iom.int
Contact person:
Procurement
Phone:
+243. 81 032 55 33
Awards in:
Dem. Rep. Congo
Description
The Democratic Republic of the Congo (DRC) continues to face many challenges related to migration. There is a need to improve the collection of migration-related data, the development of migration policies – including long-term solutions for the over 1.6 million internally displaced persons (IDPs) – and the management of borders in a country that has most of the population living close to its borders, has a weak internal transport infrastructure and relies heavily on cross-border exchange. Because of its project implementation capacity, IOM in the DRC also plays an important role in the stabilization efforts of the international community in the Eastern DRC and implements projects aiming at the restoration of state authority and at creating conditions for the return of refugees and IDPs.
The IOM mission in the DRC currently has project activities and offices in the provinces of South Kivu, North Kivu, Province Orientale, and Equateur.
Circumstantial eligible countries