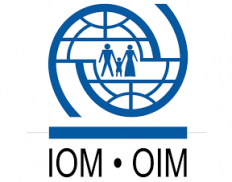 International Organization for Migration Lebanon
General
Country strategy papers
•
0
Details
Other offices:
Vietnam, Rwanda, Cambodia, Bulgaria, Central African Republic, Papua New Guinea, El Salvador, Burkina Faso, Costa Rica, Mauritius, Zambia, Uganda, Spain, Armenia, Colombia, Timor-Leste, Zimbabwe, Cyprus, Turkmenistan, Hong Kong, Mozambique, Bosnia and Herzegovina, Bahrain, Thailand, Kazakhstan, Belarus, Italy, Mali, Algeria, Guinea, Cote d'Ivoire, Tajikistan, Ethiopia, Syria, Mauritania, Gambia, Djibouti, China, Jordan, Burundi, Cameroon, Sierra Leone, Sri Lanka, Nigeria, Georgia, Micronesia, Kuwait, Tanzania, Dem. Rep. Congo, Egypt, Haiti, Malaysia, Senegal, Vanuatu, Mongolia, South Sudan, Morocco, Sudan, Afghanistan, Bolivia, Yemen, Ghana, Libya, Iraq, Australia, Switzerland, UK, Kenya, Tunisia, USA, Uzbekistan, Myanmar, Germany, Philippines, Thailand, North Macedonia, Somalia, Austria, Liberia, Pakistan, Bangladesh, Ukraine, Nepal, Belgium, Serbia, Slovenia, Azerbaijan, Greece, Turkey, Kosovo
Address:
Jnah, Near Rafic Hariri General Hospital Moubarak Building, 5th floor Beirut
E-mail(s):
iombeirut@iom.int
Contact person:
Procurement
Description
IOM Migration Activities
Funding and Appeals
Despite a lack of up-to-date and reliable data, it is widely recognized that Lebanon is a major country of emigration. Accordingly, if effectively managed – particularly through active engagement of the sizeable Lebanese diaspora – migration has the potential to contribute positively to Lebanon's development. To this end, IOM continues to work in partnership with the relevant government entities and civil society in Lebanon.
Lebanon is also host to sizeable displaced Palestinian and Iraqi communities. Amongst the Iraqi displaced, overall living conditions continue to deteriorate and initial resources are incrementally depleted; accordingly, a vast number remain in need of urgent assistance. IOM has commissioned valuable research in this field. In follow up, IOM has contributed to the humanitarian response through the provision of psychosocial assistance and development of livelihood support programmes. Lebanon is gradually recovering from the 2006 conflict as well as localized violence; IOM is supporting the government and civil society in reconstruction and community-stabilization initiatives.
Circumstantial eligible countries