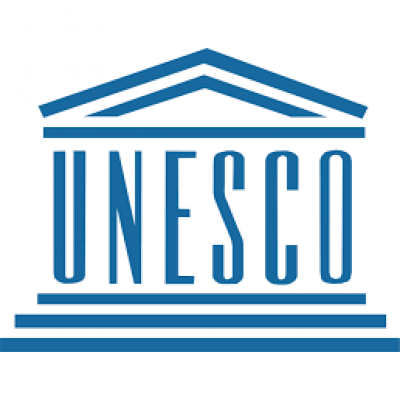 United Nations Educational, Science and Cultural Organization Regional Office in Beirut - Lebanon
Details
Other offices:
Somalia, Austria, Samoa, Uruguay, Burundi, Mauritania, South Africa, Tanzania, Spain, Kenya, Sudan, Montenegro, Nepal, Malawi, Guatemala, Kazakhstan, Ecuador, Nigeria, India, Cuba, Albania, Bosnia and Herzegovina, Jamaica, Zambia, China, Nigeria, Mexico, Switzerland, Costa Rica, Congo, Chad, Haiti, Qatar, Liberia, Mali, Pakistan, Chile, Myanmar, Ethiopia, Morocco, Afghanistan, Cambodia, Namibia, Dem. Rep. Congo, Russia, Laos, Zimbabwe, Palestine / West Bank & Gaza, Peru, Uzbekistan, Brazil, South Sudan, Canada, UK, Iraq, Indonesia, France, Cameroon, Haiti, Egypt, Vietnam, Belgium, Thailand, Jordan, Senegal
Address:
Bir Hassan, facing Cite Sportive Beirut 11 - 5244 Lebanon
E-mail(s):
beirut@unesco.org
Contact person:
Hamed Al Hamami. PhD - Director
Sectors:
Culture, Education, Gender, Human Rights, Media and Communications, Social Development
Nr. of employees:
501-1000
Description
The UNESCO Regional Bureau for Education in Beirut was established in 1961 and has since, a long-standing partnership with Lebanon and the Arab Region, serving 19 Member States. Today, the Bureau assumes the role of Cluster Office for Lebanon, Syria, Jordan, Iraq and the Palestinian Territories in the Middle East. UNESCO works to build peace through international cooperation in Education, the Sciences and Culture. UNESCO's programmes contribute to the achievement of the Sustainable Development Goals defined in Agenda 2030, adopted by the UN General Assembly in 2015.
UNESCO Beirut is a member of the United Nations Country team (UNCT) in Lebanon and Syria and contributes to the overall efforts of the UN system in these countries in continuously developing programmes and operations in collaboration with the respective Governments and partners, while taking into account the uniqueness of the crisis situation in these countries.
Circumstantial eligible countries
By Tender Sectors and Organization Types
By Grant Sectors and Organization Types