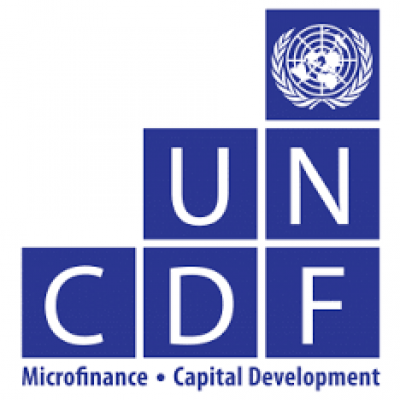 United Nations Capital Development Fund (Sierra Leone)
Details
Other offices:
Bangladesh, Cambodia, Papua New Guinea, Niger, Somalia, Nepal, Ethiopia, Burkina Faso, Rwanda, Togo, Ghana, South Africa, Burundi, Laos, Thailand, Zambia, Uganda, Guinea, China, Tanzania, Gambia, Benin, Mali, Malaysia, USA, Belgium, Senegal
Address:
c/o UNDP, 55 Wilkinson Road Freetown PO Box 1011
E-mail(s):
wycliffe.ngwabe@uncdf.org
Contact person:
Wycliffe Ngwabe Digital Financial Services Expert
Sectors:
Poverty Reduction, Social Development
Description
UNCDF has been present in Sierra Leone since 1983, supporting local economic development initiatives and providing assistance to financial sector for financial inclusion.
Today, UNCDF offers "last mile" finance models that unlock public and private resources, especially at the domestic level, to reduce poverty and support local economic development.
Through financial inclusion, UNCDF is implementing the West Africa Digital Financial Inclusion Programme for Fragile and Conflict Affected States (WA-DFIP-FCAS), which works with digital delivery of financial services unlocking productivity and investment, reducing poverty, empowering women, and helping build stronger institutions with less corruption—while providing a profitable, sustainable business opportunity for financial service providers.
UNCDF provides resident technical assistance to the Central Bank, Bank of Sierra Leone to draft and launch the National Strategy for Financial Inclusion 2017 – 2020.
Circumstantial eligible countries