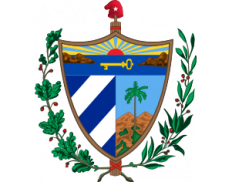 Ministry of Culture of Cuba (Ministerio de Cultura de la República de Cuba)
Details
Address:
Calle 2, entre 11 y 13, Vedado, CP 10400
E-mail(s):
atencion@min.cult.cu
Nr. of employees:
501-1000
Description
Ministerio de Cultura de la República de Cuba - The triumph of the Cuban Revolution, government cultural functions were performed by the Department of Culture, Ministry of Education and the weight of cultural management lay with the management of private institutions and voluntary associations.
In 1961 the National Council for Culture was founded as the first independent government institution responsible for cultural policy development.
Circumstantial eligible countries