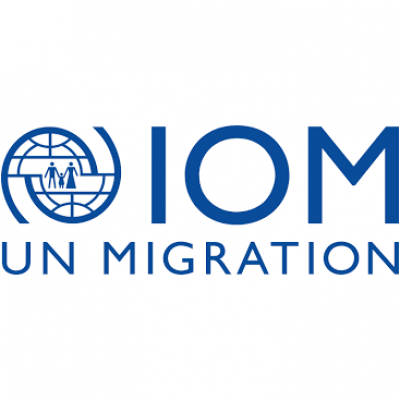 IOM - International Organization for Migration (Zimbabwe)
General
Country strategy papers
•
0
Details
Other offices:
Vietnam, Rwanda, Cambodia, Bulgaria, Central African Republic, Papua New Guinea, El Salvador, Burkina Faso, Costa Rica, Mauritius, Zambia, Uganda, Spain, Armenia, Colombia, Timor-Leste, Cyprus, Turkmenistan, Hong Kong, Mozambique, Bosnia and Herzegovina, Bahrain, Thailand, Kazakhstan, Belarus, Italy, Mali, Algeria, Guinea, Cote d'Ivoire, Tajikistan, Ethiopia, Syria, Mauritania, Gambia, Lebanon, Djibouti, China, Jordan, Burundi, Cameroon, Sierra Leone, Sri Lanka, Nigeria, Georgia, Micronesia, Kuwait, Tanzania, Dem. Rep. Congo, Egypt, Haiti, Malaysia, Senegal, Vanuatu, Mongolia, South Sudan, Morocco, Sudan, Afghanistan, Bolivia, Yemen, Ghana, Libya, Iraq, Australia, Switzerland, UK, Kenya, Tunisia, USA, Uzbekistan, Myanmar, Germany, Philippines, Thailand, North Macedonia, Somalia, Austria, Liberia, Pakistan, Bangladesh, Ukraine, Nepal, Belgium, Serbia, Slovenia, Azerbaijan, Greece, Turkey, Kosovo
Address:
IOM Mission in Zimbabwe 4 Duthie Road, Alexandra Park Harare Zimbabwe
E-mail(s):
lsanya@iom.int
Contact person:
Ms. Lily Sanya, Chief of Mission
Phone:
+263 4 704285/88/90
Description
Established in 1951, IOM is the leading international inter-governmental organization in the field of migration and works closely with governmental, intergovernmental and non-governmental partners. IOM has a membership of 157 Member States, with further 10 States holding observer status.
IOM is committed to the principle that humane and orderly migration benefits migrants and society. As an intergovernmental organisation, IOM works with its partners to assist in: meeting the operational challenges of migration,advancing understanding of migration issues,encouraging social and economic development through migration and upholding the dignity and well-being of migrants.
IOM works in the four broad areas of migration management namely; migration and development,facilitating migration,regulating migration, and addressing forced migration.
Cross-cutting activities include the promotion of international migration law, policy debate and guidance, protection of migrants' rights, migration health and the gender dimension of migration.
Circumstantial eligible countries