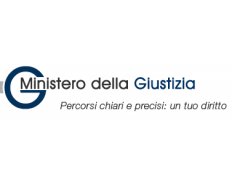 Ministry of Justice of Italy (Ministero Della Giustizia)
Details
Address:
Via Arenula, 70 00186 Roma
E-mail(s):
webmaster@giustizia.it
Awards in:
EU 27, Israel, Austria, Belgium, Bulgaria, Croatia, Cyprus, Czech Republic, Denmark, Estonia, Finland, France, Germany, Greece, Italy, Latvia, Lithuania, Netherlands, Poland, Portugal, Romania, Spain, Sweden, UK, Albania, North Macedonia
Sectors:
Justice Reform, Law
Description
Center of the judicial policy of the government, the ministry is responsible for organizing and judicial administrative functions relating to civil and criminal jurisdiction, such as: the management of notarial archives, supervision orders and professional colleges, the administration of criminal, international cooperation and the investigation of claims of grace to propose to the President of the Republic.
The Legislative Office, reporting directly to the Minister, by the study and the proposed regulatory action. At the office are set up study commissions and task analysis in materials that may be subject to regulatory reform.
In the prison sector, the Ministry implements the policies of order and security in institutions and correctional services, treatment of prisoners, prison staff administration. Finally, the Ministry takes care of children and young adults undergoing criminal measures.
Circumstantial eligible countries