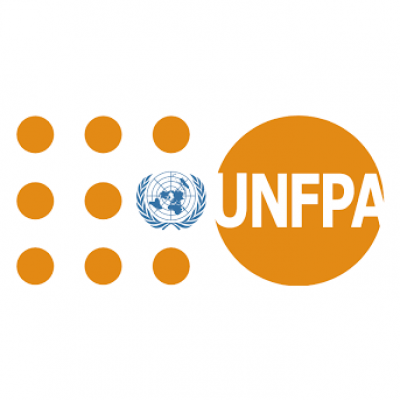 UNFPA - United Nations Population Fund (Cuba)
Details
Other offices:
Switzerland, Malaysia, Central African Republic, Ethiopia, South Africa, Eswatini (Swaziland), Gambia, Bosnia and Herzegovina, Equatorial Guinea, Turkmenistan, Uruguay, Benin, Kazakhstan, Guinea-Bissau, Venezuela, Namibia, Chile, Tunisia, Botswana, El Salvador, Sao Tome and Principe, Eritrea, Laos, Guinea, Sierra Leone, Russia, Nigeria, Jamaica, Maldives, Rwanda, Sudan, North Korea, Timor-Leste, Guatemala, Paraguay, India, Algeria, Madagascar, Chad, Belarus, Cote d'Ivoire, Romania, Haiti, Honduras, Indonesia, Peru, Comoros, Mexico, Georgia, South Sudan, Argentina, Azerbaijan, Nepal, Liberia, Iraq, Thailand, Burkina Faso, Mauritania, Tajikistan, Uzbekistan, Colombia, Somalia, Zambia, Egypt, North Macedonia, Armenia, Ethiopia, Syria, Uganda, Panama, Dominican Republic, South Africa, China, Malawi, Palestine / West Bank & Gaza, Bangladesh, Dem. Rep. Congo, Mongolia, Kyrgyzstan, Togo, Morocco, Cambodia, Lebanon, Philippines, Mali, Jordan, Bolivia, Brazil, Afghanistan, Yemen, Pakistan, Tanzania, Turkey, Myanmar, Ukraine, USA, Fiji, Libya, Congo, Niger, Mozambique, Kenya, Albania, Burundi, Moldova, Denmark, Zimbabwe, Belgium, Senegal, Ghana, Lesotho, Sri Lanka, Nicaragua, Oman, Cameroon, Vietnam
Address:
Calle 18 No. 110, Miramar La Habana, Cuba, Apdo. 4138.
E-mail(s):
office.cuba@unfpa.org
Contact person:
Rafael Cuesta, Country Representative
Sectors:
Gender, Health, Humanitarian Aid & Emergency
Description
UNFPA Cuba
A middle-income country with progressive social policies, Cuba is updating its economic model. Contraceptive prevalence is high, and sexuality education has expanded. But unwanted pregnancies and high abortion rates indicate gaps, particularly among young people. UNFPA cooperation began in 1971. Today it helps incorporate population dynamics in development programmes. It assists in extending reproductive and health care services to adolescents and young adults, while strengthening related national education initiatives. Partnerships with the Government and civil society aim to prevent and address gender-based violence.
Circumstantial eligible countries