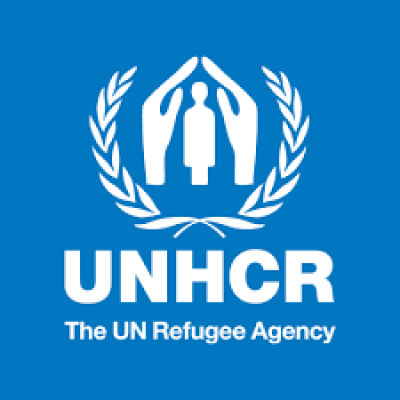 United Nations High Commissioner for Refugees (North Macedonia)
Details
Other offices:
Oman, Benin, Botswana, Mozambique, Montenegro, Croatia, Poland, Cote d'Ivoire, India, Burundi, Nepal, Malawi, Djibouti, Armenia, Azerbaijan, Eritrea, Ireland, Central African Republic, Sri Lanka, Guatemala, Angola, Liberia, Burkina Faso, South Africa, Peru, Togo, China, Thailand, UAE, Jordan, Ecuador, Argentina, Iran, Trinidad and Tobago, UK, Senegal, Moldova, Israel, Kazakhstan, Malaysia, Philippines, Gabon, Syria, Cambodia, Netherlands, Tanzania, Somalia, Ghana, France, Bangladesh, Albania, Cameroon, Mali, Dominican Republic, South Korea, Tunisia, Indonesia, Ukraine, Nigeria, Brazil, Afghanistan, Hong Kong, Venezuela, Zambia, Panama, Niger, Yemen, Colombia, South Sudan, Cyprus, Sudan, Egypt, Algeria, Mauritania, Chad, Dem. Rep. Congo, Denmark, USA, Costa Rica, Pakistan, Libya, Myanmar, Thailand, Italy, Turkey, Honduras, Mexico, Iraq, Rwanda, Switzerland, Jordan, Morocco, Uganda, Ethiopia, Sweden, Canada, Belgium, Australia, Hungary, Lebanon, Kenya, Serbia, Georgia
Address:
Urosh Dzudovikj 2A,, 1000 Skopje, Fmr Yugoslav Rep of Macedonia
E-mail(s):
mcdsk@unhcr.org
Contact person:
Blaze Kojcevski, Head of Programme and Administration
Sectors:
Human Rights, Migration, Social Development
Description
UNHCR works in cooperation with the BiH Ministry of Security (MoS), Border Police, Service for Foreigners' Affairs, Ministry for Human Rights and Refugees (MHRR) and the civil society to promote access to the asylum system for people in need of international protection, to provide them legal aid, psychosocial aid and accommodation, and to help asylum-seekers and refugees realise their rights. UNHCR's support to the authorities includes capacity building and advocacy.
UNHCR supports authorities at the State, entity, the Brcko District of BiH, cantonal and municipal levels to strengthen mechanisms which will ensure identification, prevention and reduction of people at risk of statelessness. In order for individuals at risk to acquire birth registration and nationality documents, UNHCR supports the work of free legal aid NGO Vaša Prava BiH and cantonal and municipal free legal aid offices, ensuring that individuals register birth and citizenship in municipal records.
Circumstantial eligible countries
By Tender Sectors and Organization Types
By Grant Sectors and Organization Types