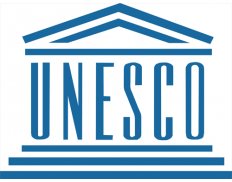 UNESCO Senegal (Regional Office for West Africa, Sahel)
General
Country strategy papers
•
0
Details
Other offices:
Somalia, Austria, Samoa, Uruguay, Burundi, Mauritania, South Africa, Tanzania, Spain, Kenya, Sudan, Montenegro, Nepal, Malawi, Guatemala, Kazakhstan, Ecuador, Nigeria, India, Cuba, Albania, Bosnia and Herzegovina, Jamaica, Zambia, China, Nigeria, Mexico, Switzerland, Costa Rica, Congo, Chad, Haiti, Qatar, Liberia, Mali, Pakistan, Chile, Myanmar, Ethiopia, Morocco, Afghanistan, Cambodia, Namibia, Dem. Rep. Congo, Russia, Lebanon, Laos, Zimbabwe, Palestine / West Bank & Gaza, Peru, Uzbekistan, Brazil, South Sudan, Canada, UK, Iraq, Indonesia, France, Cameroon, Haiti, Egypt, Vietnam, Belgium, Thailand, Jordan
Address:
Route de Ngor, Enceinte Hotel Ngor Diarama, Dakar, Senegal
E-mail(s):
dakar@unesco.org, r.diagne@unesco.org
Contact person:
Mrs Ramatoulaye Diop Diagne, Assistant to the Director
Sectors:
Culture, Education, Science & Innovation
Description
Contribuer à la paix et au développement de l'Afrique en veillant à ce que l'éducation, la science, les sciences sociales, la culture et la communication soient placées au coeur du développement des Etats membres. C'est ainsi que peut être résumée la mission de l'UNESCO en Afrique.
Afin de remplir cette noble mission, l'UNESCO s'appuie sur le réseau de ses bureaux en Afrique qui comprennent des bureaux régionaux, des bureaux multi-pays et des bureaux nationaux.
The Dakar Office was originally created in 1970 to address educational planning in sub-Saharan Africa. The Office has gradually extended its activities to other areas of educational development, eventually covering the whole of the education system as well as other areas of UNESCO's competence (natural sciences, humanities and social sciences, culture, communication and information).
Until 2014, the Office functioned as the Regional Office for Education, coordinating UNESCO's education program throughout sub-Saharan Africa. Today, UNESCO Dakar is a regional office covering seven countries in West Africa (Burkina Faso, Cabo Verde, Gambia, Guinea-Bissau, Mali, Niger and Senegal).
Circumstantial eligible countries