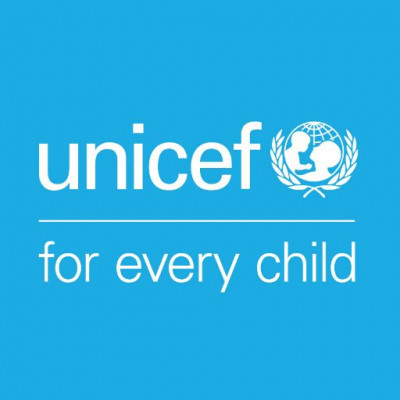 United Nations Children's Fund (Netherlands)
Details
Other offices:
Jamaica, Sao Tome and Principe, Armenia, Gabon, Equatorial Guinea, Chile, Japan, North Macedonia, Guatemala, Israel, Belarus, Kosovo, Nicaragua, North Korea, Peru, Iran, Guinea, Eswatini (Swaziland), Kenya, Cuba, Barbados, Mongolia, Bulgaria, Colombia, Guyana, Albania, Egypt, Congo, Laos, Mali, Botswana, Oman, Montenegro, El Salvador, New Zealand, Rwanda, Libya, Bosnia and Herzegovina, Mauritania, Eritrea, UAE, Croatia, Ecuador, Palestine / West Bank & Gaza, Syria, Kazakhstan, Turkey, Fiji, Cambodia, Uruguay, Burundi, Namibia, Timor-Leste, Myanmar, Mexico, Algeria, Switzerland, Cote d'Ivoire, Lebanon, Tajikistan, Burkina Faso, Zambia, Guinea-Bissau, Morocco, Panama, Sudan, Venezuela, Kyrgyzstan, South Africa, Bolivia, Panama, Thailand, Indonesia, Malaysia, Romania, Iraq, Ukraine, Dominican Republic, France, Niger, Turkmenistan, Cameroon, South Korea, Yemen, USA, Chad, Gambia, Tunisia, Lesotho, China, Haiti, Greece, Uzbekistan, Papua New Guinea, Honduras, Switzerland, Georgia, Sri Lanka, Maldives, Bhutan, Afghanistan, Nepal, Sweden, Ghana, Moldova, Vietnam, Brazil, Argentina, Angola, Pakistan, Thailand, Philippines, Portugal, Madagascar, Comoros, Ireland, Australia, India, Djibouti, Azerbaijan, Malawi, Senegal, Jordan, Bangladesh, Uganda, Canada, Somalia, Costa Rica, Nepal, Denmark, Nigeria, Dem. Rep. Congo, Sierra Leone, South Sudan, Togo, Belgium, UK, Liberia, Serbia, Ethiopia, Kenya, Central African Republic, Zimbabwe, Mozambique
Address:
UNICEF NLD Bezuidenhoutseweg 74 2594 AW Den Haag
E-mail(s):
info@unicef.nl
Contact person:
Henrietta H. Fore, Executive Director of UNICEF
Awards in:
Aruba, Austria, France, Germany, Ireland, Netherlands, Portugal, Iceland, Curaçao
Sectors:
Human Rights, Youth
Description
UNICEF, also known as the United Nations Children's Fund, is a United Nations agency responsible for providing humanitarian and developmental aid to children worldwide. The agency is among the most widespread and recognizable social welfare organizations in the world, with a presence in 192 countries and territories. UNICEF's activities include providing immunizations and disease prevention, administering treatment for children and mothers with HIV, enhancing childhood and maternal nutrition, improving sanitation, promoting education, and providing emergency relief in response to disasters.
UNICEF is the successor of the International Children's Emergency Fund (ICEF), created in 1946 by the U.N. Relief Rehabilitation Administration to provide immediate relief to children and mothers affected by World War II. The same year, the U.N. General Assembly established the United Nations International Children's Emergency Fund (UNICEF) to further institutionalize post-war relief work. In 1950, UNICEF's mandate was extended to address the long-term needs of children and women, particularly in developing countries. In 1953, the organization became a permanent part of the United Nations System, and its name was subsequently changed to its current form, though it retains the original acronym.
Circumstantial eligible countries
By Tender Sectors and Organization Types
By Grant Sectors and Organization Types