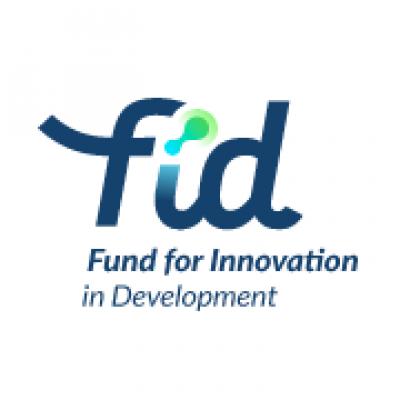 Fund for Innovation in Development (FID)
Details
Address:
5, rue Roland Barthes 75 598 PARIS CEDEX 12
E-mail(s):
contact@fundinnovation.dev
Contact person:
Rémy Rioux
Sectors:
Human Rights, Poverty Reduction
Description
The ambition of the FID is to support innovation in the service
the fight against poverty and inequality.
It allows innovators from all types of organizations – research institutions, NGOs, governments, companies – to test new ideas, experiment and demonstrate what works on the basis of proven scientific evaluation approaches, and scale the most effective solutions with the most positive and lasting impact.
FID offers flexible financing via staged grants for emerging or growing innovations.
Innovation is essential to the global fight against poverty and inequality, particularly in the world's poorest countries.
Around the world, new approaches, policies and programs are impacting the ways in which governments, businesses and NGOs work to improve the well-being of the most vulnerable. To identify and scale the most promising solutions, FID Board Chair and 2019 Nobel Laureate Esther Duflo proposes a paradigm shift in our approach to tackling poverty and inequality: rather than making decisions based on general theories, specific solutions can be scientifically tested to assess their effectiveness and funding decisions can – and should – be based on evidence.
Innovation is central to accelerating a more just and inclusive world. FID embodies this idea by offering a renewed approach to development assistance, providing grant funding to test new ideas, experiment and demonstrate – based on rigorous evaluation methods – what works in development, and scale the most efficient solutions with the greatest positive impact.
FID accepts applications:
for innovations in any sector, and specifically encourages applications for solutions in education, health, climate change, and gender equality
for innovations in all low- and middle-income countries, and specifically encourages applications from the priority countries for French aid
from nearly any type of applicant, including researchers, governments, NGOs and for-profit companies.

2. FID's Core Principles
FID makes funding decisions based on three core principles:
Rigorous proof of impact on improving the living conditions of people living in poverty. Evidence of clear, measurable outcomes demonstrates what works in the fight against poverty and inequality. FID relies on rigorous evidence of causal impact in determining which innovations to fund, and supports research to generate evidence on development innovations.
Cost-effectiveness in the achievement of specific development objectives, compared to existing approaches. Taking a best-in-class approach to cost-effectiveness, FID invests in innovations that have the potential to deliver more impact for every euro than alternative solutions.
Potential for scale, widespread adoption, and sustainability. FID's ultimate goal is to support impactful development solutions that will replicate and scale to improve millions of lives while being financially sustained through the public and/or private sector.

Circumstantial eligible countries
By Tender Sectors and Organization Types
By Grant Sectors and Organization Types