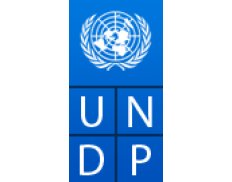 United Nations Development Programme (Asia-Pacific Regional Centre)
Details
Other offices:
Singapore, Singapore, Czech Republic, USA, Lithuania, Poland, Solomon Islands, Norway, Bahamas, Antigua and Barbuda, Turkey, Spain, Sweden, Bulgaria, Seychelles, Hungary, Switzerland, Latvia, Dominica, Commonwealth of, Japan, Italy, South Korea, USA, Zimbabwe, Zambia, Yemen, Venezuela, Uruguay, UAE, Uganda, Trinidad and Tobago, Togo, Timor-Leste, Tanzania, Syria, Suriname, South Sudan, Sierra Leone, Saudi Arabia, Sao Tome and Principe, Samoa, Russia, Peru, Paraguay, Papua New Guinea, Fiji, Nigeria, Niger, Mauritius, Nicaragua, Namibia, Mozambique, Mongolia, Mauritania, Mali, Maldives, Malaysia, Malawi, Madagascar, Libya, Liberia, Lesotho, Lebanon, Laos, Kyrgyzstan, Kuwait, Kosovo, Kazakhstan, Jamaica, Iran, India, Honduras, Haiti, Guyana, Guinea-Bissau, Guatemala, Ghana, Gambia, Gabon, Eritrea, El Salvador, Egypt, Ecuador, Dominican Republic, Djibouti, North Korea, Cyprus, Cuba, Cote d'Ivoire, Costa Rica, Congo, Dem. Rep. Congo, Comoros, Colombia, China, Chile, Chad, Central African Republic, Cape Verde, Cameroon, Burundi, Burkina Faso, Botswana, Bolivia, Bhutan, Benin, Belarus, Barbados, Bahrain, Azerbaijan, Armenia, Argentina, Angola, Algeria, Albania, Guinea, Iraq, Myanmar, South Africa, Serbia, Ethiopia, Rwanda, Pakistan, Philippines, Nepal, Equatorial Guinea, Sri Lanka, Denmark, Turkmenistan, Mexico, Moldova, Panama, Brazil, Denmark, Kenya, Belgium, Bangladesh, Cambodia, North Macedonia, Georgia, Senegal, Eswatini (Swaziland), Croatia, Somalia, Bosnia and Herzegovina, Palestine / West Bank & Gaza, Indonesia, Romania, Tunisia, Ukraine, Uzbekistan, Tajikistan, Morocco, Montenegro, Jordan, Slovakia, Turkey, Belize, Vietnam, Thailand, Afghanistan, Sudan
Address:
3rd Floor, UN Service Building, Rajdamnern Nok Avenue, Bangkok, Thailand
E-mail(s):
rcb.procurement.th@undp.org, registry.th@undp.org
Contact person:
Parichad Uttayan
Sectors:
Administration, Advocacy, Anti-Corruption, Environment & NRM, Other, Poverty Reduction, Programme & Resource Management, Research, Social Development
Description
UNDP has established the Asia-Pacific Regional Centre as well as a multi-disciplinary Pacific Centre in Suva with focus on the Pacific Islands.
A main priority of the Regional Centre is to provide UNDP Country Offices in the Asia and the Pacific with easy access to knowledge through high quality advisory services based on global applied research and UNDP lessons learnt.
The second priority is to build partnerships and promote regional capacity building initiatives, which allow UNDP, governments and other development partners to identify, create and share knowledge relevant to solving urgent development challenges.
The Asia-Pacific Regional Centre mainly focuses on support to Democratic Governance, Environment & Energy, Crisis Prevention and Recovery, Poverty Reduction with an overarching effort on HIV/AIDS and achieving the Millennium Development Goals. The Regional Centre also provides support to UNDP country offices in a number of cross-cutting areas, including capacity development, gender equality, knowledge service, public-private partnerships and mine action.
Circumstantial eligible countries