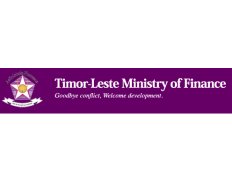 Ministry of Finance, Democratic Republic of Timor Leste
General
Country strategy papers
•
0
Details
Address:
Dili, Timor-Leste
E-mail(s):
ldsantos@mof.gov.tl, info@mof.gov.tl
Contact person:
Lucio M Celestino de Jesus dos Santos
Phone:
+670-78028758,+670-3339646
Sectors:
Finance & Accounting, Macro-Econ. & Public Finance
Nr. of employees:
501-1000
Description
Ministry of Finance is the central body of the Government responsible for drafting, executing, coordinating and assessing the policies approved by the Council of Ministers, in the areas of
annual planning and monitoring, and
budget and finance.
Structure
Ministry of Finance has 4 General Directorates, 1 National Directorate and its Executive Office which includes the Office of the Minister and Office of the Vice-Minister.
Ministry of Finance role and responsibilities:
Propose macroeconomic, monetary and exchange-rate policies, together with the central bank
Put forward policies and draft laws and regulations on revenues, budgetary framework, procurement, public accounting, public finance, auditing and control of the State treasury, issuing and management of the public debt
Administer the petroleum fund of Timor-Leste
Work, in cooperation with the Ministry of Foreign Affairs, to coordinate the relationship of Timor-Leste with the donors
Manage the external public debt, the State's stakes in companies, and external assistance – coordinating and defining its financial and tax aspects
Manage the State's assets
Compiles and publishes official statistics
Oversee implementation of the budget allocated from the State General Budget, and
Look after the good management of the funds transferred from the State Budget to bodies that are indirectly administered by the State and by the local government bodies, through audits and monitoring.
Circumstantial eligible countries
By Tender Sectors and Organization Types
By Grant Sectors and Organization Types