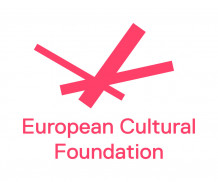 ECF - European Cultural Foundation
Details
Address:
Jan van Goyenkade 5, 1075 HN Amsterdam The Netherlands.
E-mail(s):
ask@culturalfoundation.eu
Contact person:
Liesbeth Mica, HR Officer
Awards in:
Worldwide, Africa, Latin America and the Caribbean, Asia, EU 27, Oceania, Northern America, Netherlands
Sectors:
Advocacy, Culture, Inst. Devt. & Cap. building
Description
We are an independent foundation based in the Netherlands that has been operating across Europe for nearly 60 years. All our activities are connected to our guiding principles. Many of these activities are connected to our current theme, Narratives for Europe (2009 to 2012).
We initiate and support cultural exchange and creative expression across wider Europe. We share and connect knowledge across the European cultural sector, and campaign for the arts on all levels of political decision-making. We link policy and practice, to act as catalysts for artistic and cultural expression and to have a concrete impact on European cultural policies and strategies.
We do this through our activities, grants, advocacy, publications and digital presence.
Circumstantial eligible countries