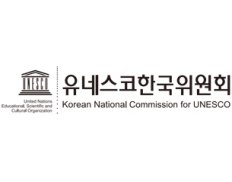 Korean National Commission for UNESCO
General
Country strategy papers
•
0
Details
Address:
26 Myeongdong-gil(UNESCO Road), Jung-gu, Seoul 100-810, Korea.
E-mail(s):
kocom@unesco.or.kr
Sectors:
Humanitarian Aid & Emergency, Inst. Devt. & Cap. building
Description
The Commission is actively working to further strengthen existing cooperative relationships with its stakeholders at the national, regional, and international levels and to take its share of responsibility in pursuing the goals of UNESCO in Korea. As a focal point, the Korean National Commission for UNESCO is also committed to creating partnerships and networking with not only governments, and other international and intergovernmental organizations, but with civil society and the private sector.The Korean National Commission for UNESCO acts as a facilitator for UNESCO's overall goals:
Advising the Korean government on policies and international agreements relating to UNESCO and all matters referred to the Commission by the government.
Examining resolutions decided at UNESCO's General Conference and other UNESCO meetings
Inviting the responsible government departments to develop implementation plans in the national context.
Consulting on proposals to be submitted and representatives to be delegated to the UNESCO's General Conference.
Organizing UNESCO-related activities through development of diverse partnerships with governmental and non-governmental organizations at the national, regional, and international levels.
Ensuring the active participation of government departments, local authorities, organizations, institutions, and individuals in UNESCO activities.
Circumstantial eligible countries