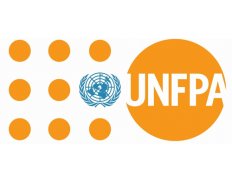 United Nations Population Fund (Cameroon)
Details
Other offices:
Switzerland, Malaysia, Central African Republic, Ethiopia, South Africa, Eswatini (Swaziland), Gambia, Bosnia and Herzegovina, Equatorial Guinea, Turkmenistan, Uruguay, Cuba, Benin, Kazakhstan, Guinea-Bissau, Venezuela, Namibia, Chile, Tunisia, Botswana, El Salvador, Sao Tome and Principe, Eritrea, Laos, Guinea, Sierra Leone, Russia, Nigeria, Jamaica, Maldives, Rwanda, Sudan, North Korea, Timor-Leste, Guatemala, Paraguay, India, Algeria, Madagascar, Chad, Belarus, Cote d'Ivoire, Romania, Haiti, Honduras, Indonesia, Peru, Comoros, Mexico, Georgia, South Sudan, Argentina, Azerbaijan, Nepal, Liberia, Iraq, Thailand, Burkina Faso, Mauritania, Tajikistan, Uzbekistan, Colombia, Somalia, Zambia, Egypt, North Macedonia, Armenia, Ethiopia, Syria, Uganda, Panama, Dominican Republic, South Africa, China, Malawi, Palestine / West Bank & Gaza, Bangladesh, Dem. Rep. Congo, Mongolia, Kyrgyzstan, Togo, Morocco, Cambodia, Lebanon, Philippines, Mali, Jordan, Bolivia, Brazil, Afghanistan, Yemen, Pakistan, Tanzania, Turkey, Myanmar, Ukraine, USA, Fiji, Libya, Congo, Niger, Mozambique, Kenya, Albania, Burundi, Moldova, Denmark, Zimbabwe, Belgium, Senegal, Ghana, Lesotho, Sri Lanka, Nicaragua, Oman, Vietnam
Address:
P.O. Box 836 Yaounde, Cameroon
E-mail(s):
registry.cmr@unfpa.org
Contact person:
Ouedraogo Drissa, Trainer
Sectors:
Social Development
Description
UNFPA partners with governments, other agencies and civil society to advance UNFPA's mission. Two frameworks guide its efforts: the Programme of Action adopted at the 1994 International Conference on Population and Development and the Millennium Development Goals, eight targets to reduce extreme poverty by 2015. Since the date for achieving these goals and targets is fast approaching, work is being accelerated to analyze successes, to galvanize support and to redouble efforts. UNFPA is involved in the Beyond 2014 Review to engage world leaders from governments and civil society in the creation of a renewed consensus and global commitment to create a more equal and more sustainable world.
Circumstantial eligible countries
By Tender Sectors and Organization Types
By Grant Sectors and Organization Types