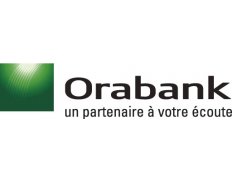 BRS Burkina Faso - Banque Régionale de Solidarité / Orabank Burkina
Details
Address:
Av. Kwame N'Krumah 01, BP 1305, Ouagadougou 1
E-mail(s):
brsdg@fasonet.bf
Sectors:
Banking, Micro-finance
Types:
Financial Institution
Description
Banque Régionale de Solidarité Group (BRS-SA) was set up in 2005 by the heads of state and government of the West African Economic and Monetary Union (UEMOA) with the support of the Central Bank of West African States, the West African Development Bank and the UEMOA Commission. Its subsidiaries operate in every UEMOA member state, including Burkina Faso.
BRS-Burkina became a subsidiary of Orabank Ivory Coast and was rebranded 'Orabank Burkina' after Oragroup SA, the holding company of Orabank Group, acquired a majority interest in BRS-SA in 2013. This rebranding came into effect on Monday 24 March 2014.
Orabank Burkina is a full-service commercial bank that offers a wide range of financial products and services to meet its customers' needs. This rebranding exercise will promote further growth that will in turn help to boost the bank's activities and offer its customers real opportunities for development.
Circumstantial eligible countries
By Tender Sectors and Organization Types
By Grant Sectors and Organization Types