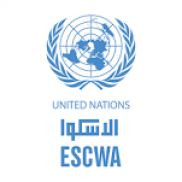 Economic and Social Commission for Western Asia
General
Country strategy papers
•
0
Details
Address:
P.O. Box 11-8575 Riad el-Solh Square Beirut
E-mail(s):
hcharif@escwa.org.lb
Contact person:
Adib Nehme - Regional Advisor on Governance and State Building
Sectors:
Programme & Resource Management, Regional Integration, Statistics
Nr. of employees:
201-500
Description
The Economic and Social Commission for Western Asia promotes economic and social development through enhancing the sustainable development of ESCWA member States. ESCWA promotes regional co - operation and policy co - ordination, and highlights the linkages among the economic, social, cultural, technological and environmental dimensions of development.
ESCWA was established in 1973 and is one of five United Nations Regional Commissions. In 2015, its membership reached 18 States in the Arab region.
Vision:
In harmony with the universal ideals of the United Nations, ESCWA aspires to induce positive Economic and Social change for sustainable development in the Arab region.
ESCWA works in partnership with the governments of the region and inspires citizens to harness their inherent potential to build a solid foundation for progress and prosperity.
How ESCWA Works:
Research: ESCWA conducts research and produces studies and policy advice on all aspects of socioeconomic development. Knowledge is developed and shared with and for policymakers, civil society, experts and practitioners.
High - level Meetings: ESCWA organizes high - level conferences, intergovernmental meetings and capacity - building workshops to tackle socioeconomic issues. ESCWA also provides a regional forum for senior officials of member States to coordinate their positions at regional and international conferences and summits.
Advisory Services: ESCWA offers technical and advisory services to member States and responds to requests to support developmental efforts at national levels. ESCWA conducts training and provides specialized assistance to the development of norms and standards, and the set up and implementation of policies and mechanisms.
Partnerships and Networks: ESCWA works in partnership with the League of Arab States and other Arab organizations and in coordination with regional United Nations entities and country programmes. ESCWA also cultivates partnerships with civil society organizations and networks.
Circumstantial eligible countries
By Tender Sectors and Organization Types
By Grant Sectors and Organization Types