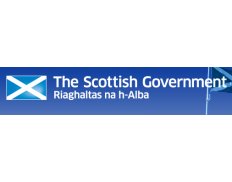 Details
Address:
St. Andrew's House Regent Road Edinburgh EH1 3DG
E-mail(s):
ceu@scotland.gsi.gov.uk
Contact person:
Lesley Fraser
Awards in:
South Africa, Argentina, Costa Rica, Israel, Austria, Belgium, Bulgaria, Cyprus, Czech Republic, Denmark, Estonia, Faroe Islands, Finland, France, Germany, Greece, Hungary, Ireland, Italy, Latvia, Lithuania, Malta, Netherlands, Poland, Portugal, Romania, Slovakia, Slovenia, Spain, Sweden, UK, Iceland, Norway, Serbia, Switzerland, Turkey, USA
Description
In 1707 the Act of Union abolished the separate Parliaments for Scotland and England, and created a single Parliament at Westminster in London.
However Scotland retained many distinctive features, including a separate church and legal system. A form of administrative devolution for Scotland was established in 1885 when the Scottish Office was created as a Department of the UK Government, assuming responsibility for many of the issues which in England and Wales were dealt with by Whitehall Departments, such as health, education, justice, agriculture, fisheries and farming, and was headed by a UK Cabinet Minister, the Secretary of State for Scotland.
In 1979 a Referendum was held on proposals by the then Government to establish a Scottish Assembly, but although a small majority voted in favour the proposals did not obtain the support of 40 per cent of the electorate, which had been set as a requirement before they could be implemented.
Circumstantial eligible countries
By Tender Sectors and Organization Types
By Grant Sectors and Organization Types