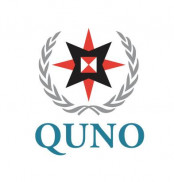 QUNO - Quaker United Nations Office
Details
Address:
13 Avenue du Mervelet 1209 Geneva Switzerland; 777 United Nations Plaza, 5th Floor New York, NY 10017 USA
E-mail(s):
quno@quno.ch, qunony@afsc.org
Contact person:
Jonathan Woolley, Director
Phone:
+41 22 748 4800; +1 212-682-2745
Sectors:
Conflict, Environment & NRM, Food Security, Human Rights
Description
The Quaker United Nations Office, located in Geneva and New York, works to promote peace and justice at the United Nations and other global institutions. Our work is rooted in the practices, insights and concerns of the global community of the Religious Society of Friends (Quakers). We work steadily to bring Quaker peace and justice concerns to international processes, focusing on the areas of peacebuilding and armed conflict, human rights and refugees, food and sustainability and climate change. We strive towards international standards and practices that enable and empower peaceful social, political and economic relationships. We are committed to supporting international processes that can build a safer, sustainable and more just world.
Circumstantial eligible countries