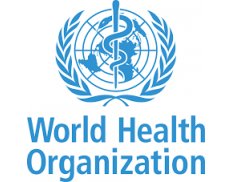 World Health Organization Pakistan
Details
Other offices:
Serbia, Kyrgyzstan, Cote d'Ivoire, Armenia, Lesotho, Eritrea, Tanzania, Gabon, USA, Senegal, Ghana, Mozambique, Zambia, North Korea, Eswatini (Swaziland), Libya, Moldova, Oman, Cameroon, Burkina Faso, Timor-Leste, Uganda, UAE, Lebanon, Zimbabwe, Czech Republic, Mali, Hungary, Syria, Spain, Vanuatu, Congo, Belarus, Somalia, Marshall Islands, South Africa, Madagascar, Mauritania, Samoa, Palestine / West Bank & Gaza, Solomon Islands, France, Tajikistan, Dominican Republic, Indonesia, Kiribati, Mauritius, Greece, Bhutan, Sri Lanka, Thailand, Maldives, Nepal, Rwanda, Japan, Turkey, Kazakhstan, Guinea, Denmark, Bolivia, Burundi, Sierra Leone, Iran, Yemen, Malaysia, Ukraine, Turkmenistan, Uzbekistan, Myanmar, China, Jordan, Bangladesh, Guatemala, Fiji, Papua New Guinea, Niger, Egypt, Egypt, Morocco, Laos, Kenya, Cambodia, Sudan, Nigeria, Ethiopia, Dem. Rep. Congo, Iraq, Afghanistan, India, Denmark, Switzerland, Chad, Congo, South Sudan, Australia, India, Liberia, Benin, Philippines, Belgium, Australia, Austria, Italy
Address:
PO Box 1013 Islamabad, Pakistan
E-mail(s):
emacopakwr@who.int
Contact person:
Nima Saeed Abid - Acting Representative
Sectors:
Health, Research
Nr. of employees:
5001-10000
Description
The World Health Organization (WHO) is the United Nations' agency for health.


ince the establishment of its country office in Pakistan in 1960, the World Health Organization has provided a wide range of technical support to the Government of Pakistan. This has been mainly in the strengthening health services, addressing public health issues and supporting and promoting research for health.
The major areas of WHO collaboration with the Government of Pakistan are based on the five key regional priorities:
1. Health security and prevention and control of communicable diseases;
2. Noncommunicable diseases, mental health, violence and injuries, and nutrition;
3. Promoting health through the life-course;
4. Health systems strengthening; and
5. Preparedness, surveillance and response.
The strategic directions to address these priorities are broadly in line with WHO's 12th General Programme of Work, the Programme Budget 2016–2017 endorsed in May 2015 by the Sixty-eighth World Health Assembly and the five strategic areas of work endorsed by the WHO Regional Committee for the Eastern Mediterranean in 2012.
As the lead health agency, WHO works with different partners to support the Government of Pakistan in reaching its national health development goals, and to ensure that their efforts are coordinated. These partners include other United Nations agencies such as UNICEF, UNFPA, WFP and UNDP, donors and academic institutions.
Circumstantial eligible countries
By Tender Sectors and Organization Types
By Grant Sectors and Organization Types