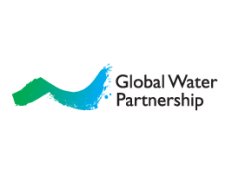 Member
Global Water Partnership, HQ
Member
Details
Address:
PO Box 24177, SE-104 51 Stockholm
Contact person:
Rosana Cano
Sectors:
Gender, Urban Development, Water & Sanitation, Youth
Description
The Global Water Partnership is an intergovernmental organisation comprised of 13 Regional Water Partnerships (RWPs) and 86 Country Water Partnerships (CWPs), with the mission to advance governance and management of water resources for sustainable and equitable development. GWP is a global network including over 3000 partners ranging from government institutions (national, regional and local), intergovernmental organisations, international and national non-governmental organisations, academic and research institutions, companies, and service providers in the public sector. Together with the partners, GWP helps countries to connect water resources planning and operations at different scales – transboundary, regional, basin, national, and local – so that actions are coherent and sustainable.
The Global Water Partnership's vision is for a water secure world. Its mission is to support the sustainable development and management of water resources at all levels.
GWP was founded in 1996 to foster integrated water resource management (IWRM).
IWRM is a process which promotes the coordinated development and management of water, land and related resources in order to maximise economic and social welfare without compromising the sustainability of ecosystems and the environment.
The network is open to all organisations involved in water resources management: developed and developing country government institutions, agencies of the United Nations, bi- and multi-lateral development banks, professional associations, research institutions, non-governmental organisations, and the private sector.
Circumstantial eligible countries
Direct vs. Indirect Management
Top Implementing Agencies
By Tender Sectors and Organization Types
By Grant Sectors and Organization Types